November 5, 2018 | Stuart Lindsay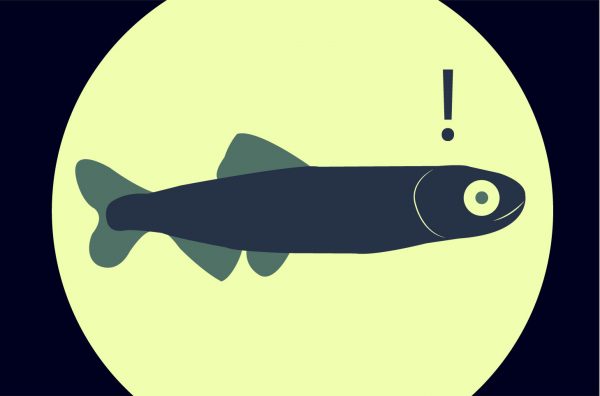 Recent studies show that light pollution shining from bridge and pathway lighting is impacting the salmon population.  Young salmon, called salmonids, are attracted to the artificial light and as the salmonids gather around the lights they are exposed to natural predators.  This can cause a disruption in the already waning salmon population in California.  According to Jack Sales, who has been involved with the International Dark-Sky Association for 20 years, "California was home to four different types of salmon and over 90% of salmon habitat in the state has been destroyed—partially because of drought, but mainly because of hydropower dams1."  Exposing salmonids to predators can only hurt the salmon population more.  At the moment, there are no regulations to protect light pollution from our rivers and streams, so the AEC industry has been stepping up to help.
Lighting design for bridge and pathway projects are tricky because there are concerns for both light pollution in the sky and in the water.  Dark-sky lighting has been the major concern of outdoor lighting projects.  The dark-sky lighting concept addresses concerns of Artificial Light At Night (ALAN) that impacts star visibility and nocturnal animal behavior. To render a true dark-sky environment, lights are pointed downward causing artificial light to shine/reflect down.  Consequently, using this technique near natural waterways leads to light being directed into the water.  This can have a negative impact on the water habitat and lead to an increase in predation.  The challenge of these projects is not the cost because standard lighting equipment can be used. It is however, a matter of being aware of the problem and using a solution-based approach to lighting design.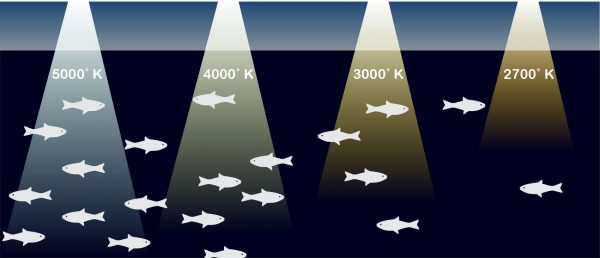 Finding lighting solutions to address both concerns vary for every project depending on the shape and material of the structure.  Below are a few components to consider when working on bridge or pathway lighting projects.
Distribution Pattern: Utilizing a selective distribution pattern of light around waterways can reduce harsh light rays from penetrating the surrounding water surface.
Shielding: Add shielding in areas where light is spilling out into the water can help.
Color:  Cooler temperature light will penetrate the water more than warmer tinted lighting.  Using 3000 degrees kelvin or warmer lighting can reduce the amount of light penetration.
Surface Textures:  Surfaces will reflect light differently depending on their texture.  Lights can be positioned differently, and less reflective materials can be selected.
Lighting provides public safety, illuminates beautiful projects, and now, it can also help the salmon population.
Learn more about the International Dark-Sky Association here: darksky.org
125, 2. O. (2018, April 25). The International Dark-Sky Association (IDA). Retrieved November 5, 2018, from http://darksky.org/can-salmon-help-save-the-night-sky/